It's no surprise that the Emerald Exposition's IFE Annual Expo and Hall of Fame for the Fastener Industry, typically held in Las Vegas, was held virtually this year. Using an AI-powered platform, Meet & Match, the organizers offered several live, digital conference sessions, more than 50 exhibitors with virtual booths, and a host of product displays. The virtual show took place on November 11 and 12, and attracted more than 500 participants.
The expo is the largest fastener event in North America, and has been since its launch 40 years ago.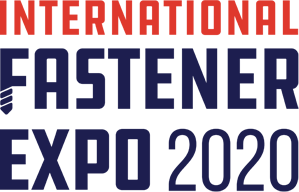 Fully Threaded hosts, Eric Dudas and Brian Musker basically agreed that the production was well-done. They concurred that the break out Zoom meetings, the Hall of Fame awards, training sessions and presentations were great. What they felt needed tweaking was the ability to connect with booth vendors in ways other than booking online meetings and for organizers to find a way to bump up the distributors "walking the virtual halls". All-in-all the boys felt the show was well-done and the next best thing to being there in person.
The Fastener Industry Hall of Fame 2020 Winners:
This year's Hall of Fame Inductees were presented virtually this year by Fully Threaded Radio's own Eric Dudas.  The Fastener Hall of Fame recognizes professionals who have made significant and enduring contributions to the industrial fastener industry on a national or global scale. This prestigious award has been around for 31 years!
For a list of past winners go to: https://www.fastenershows.com/awards-events-page/hall-of-fame/
Inductee #1 Mr. 'Cowboy' John Wachman.
John Wachman's expansive product knowledge and his logical and strategic support in handling his customers and principles, John became renowned in fastener world. John received the prestigious award for his exemplary and tireless work, advancing the cause of education with the Fastener Training Institute and repeatedly getting back on that horse at Desert Distribution.
Inductee #2  Tim O'Keefe CEO, G.L. Huyett
For his meritorious conduct in his wildly successful business dealings for his many generous efforts towards the advancement of the careers of many in the industry and for his numerous articles, writings and work with the associations, the second inductee is Tim O'Keefe from G.L. Huyett
Women In the Fastener Industry Awards:
Also announced during the Expo was the Women in the Fastener Industry (WIFI)  awards.  Their Woman of the Year is Product Manager, for Brighton Best International – Los Angeles, Rosa E Hearn for her exemplary leadership and success in the fastener industry.
Cris Young and Lisa Kleinhandler from Product Genius, Hudson Fasteners, and the Fastener News Desks won the WIFI Women in Business Award women for being dedicated to empowering more women to achieve full potential in all aspects of life. WIFI's Man Up Award was presented to Jake Valdez Davis of BTM Manufacturing for its commitment to supporting women and the WIFI organization.
Young Fastener Professional Award of the Year
Jessi Solt – Customer Experience Leader with G.L. Huyett
IN THE NEWS:
The Fastener News Report
By Mike McNulty, Fastener Technology International Magazine
For a full report sign up at: http://fastenertech.com/
Results of the Fastener Distributor Index (FDI)
FDI data is collected and analyzed by the FCH Sourcing Network and Baird.
The FDI seeks to identify demand pricing and outlook trends within the American fastener distribution industry. The seasonally adjusted FDI for October 2020 was 56.5 versus 52.0 in September. A solid improvement and the second highest result for 2020.
ITR Economics senior business advisor, Alex Chausovsky, explained that consumer's are providing a lot of underlying foundational demand for many manufacturers, which is one reason there are positive developments in the Fastener Distributors Index.
Chausovsky detailed his suggestions for business moving forward:
Put aside fear, anxiety, and noise. T
Remember your goal as a business leader and decision maker should be to remain half a business cycle ahead of your competition.
Pay attention to the leading indicators. Stay up to date at: https://itreconomics.com/
Remember that it takes a significant amount of time for policy initiatives unfold and then impact economic activity.
Leverage the low interest rate environment for growth opportunities.
ACQUISITIONS & EXPANSIONS:
 Home Depot has entered into a definitive agreement to acquire HD Supply Holdings, a distributor of MRO products with 44 distribution centers in 25 U.S. States and two Canadian Provinces. HD Supply came in at #4 on the Big 50 list.  A subsidiary of the Home Depot will pay approximately $8 billion in cash for all outstanding HD Supply common stock.
Stanley Engineered Fastening is planning a $6 million expansion and add 30,000 sq. ft. to its existing 250,000 sq.ft. facility in Hopkinsville, Kentucky. This will allow the company to expand into other products and add 49 high paying jobs The project is expected to be finished by July, 2021.
All Integrated Solutions (AIS), a division of MSC Industrial Supply, has expanded its distribution center in Atlanta, Georgia with a new 800,000 square foot facility.
Würth Industry North America (WINA) has acquired Techni-Tool Incorporated.
Tenn-Tex Plastics has joined the Marmon Fastener Group.
Kimball Midwest has opened a larger distribution center in the Dallas Texas area to serve customers in nine States.
PROMOTIONS:
Optimas Solutions, a global manufacturer and distributor of industrial fasteners and supply chain solutions has promoted its president of the Americas, Marc Strandquist to the position of Chief Executive Officer. He succeeds newly elected Optimas Board Chair and AIP operating partner TJ Rosengarth.
Wesco International appointed Akash Khurana as Executive Vice President and chief information and digital officer.
Bulten has appointed Anna Ackerblad as new Chief Financial Officer.
Bumax of Sweden has named Lars Holm, Managing Director focusing on the international market and Lennart Löfgren, Chief Operating Officer, focusing on operations in Sweden.
Miscellaneous:
Goebel Fasteners has named Accufast as a master distributor for Western Canada.
G.L. Huyett is now stocking DFARS compliant, MAK-A-KEY Mil-Spec Key Stock.
Field Fastener is celebrating its 30th anniversary this year.